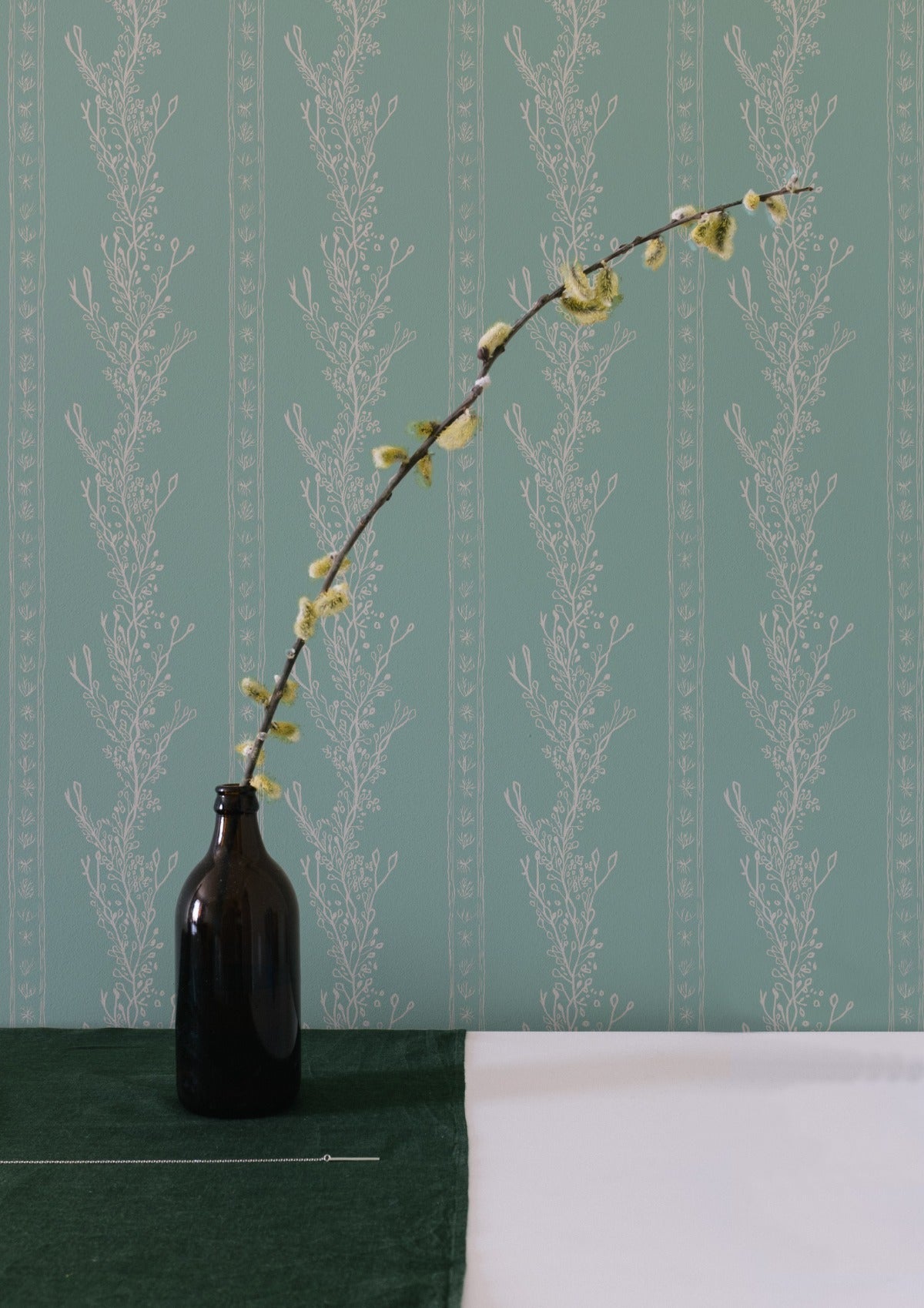 Coastal and Nautical Wallpaper
4 Reasons Why Coastal and Nautical Wallpaper aren't just for seaside homes
When you think of coastal design, you may think of stripes, endless nautical motifs and all things blue and white. And while you're not too far off, there's more to the coastal trend than what you'd find in your typical seaside home. Coastal and Nautical Wallpaper offer an escape to homes, transporting you from your living space to the calming English coast. This escapism shouldn't be reserved for beach houses and coastal cottages! Bring the seaside to the city or countryside with this selection of coastal wallpapers.
Coastal and Nautical Wallpaper Create a Sanctuary Away From the Outside World
Your home should be a place that provides comfort from the outside world, looking after your wellbeing and uplifting your mood. Feeling a sense of calm in your living space is so important, and it's something we've all discovered over the past few years. There's nothing more calming than the sound of waves, so why not bring the beauty of the sea into your home with the Gatty's Kelp Forest Wallpaper? The sensuous and elegant wallpaper honours the work of Margret Gatty, a 19th century collector and researcher of seaweed, a pioneering scientist at a time when female scientists were thin on the ground.  
2. They Offer a Sense of Calm In Bathrooms 
Coastal and Nautical Wallpaper designs in bathrooms can sometimes feel a little cliche, but when done properly, coastal wallpapers can offer a sophisticated calm. The Aphrodite wallpaper in Sea Green brings the fresh sea breeze into your home, reminiscent of summers amongst the waves. This simple repeated shell pattern is a perfect wallpaper to invite into a bathroom, and its calming Sea Green hue is a far cry from the traditional blue and white nautical that has been done in bathrooms time and time again. 
3. They Bring Summer Into Your Home All Year Round 
We all have fond memories of summers spent on the beach, paddling in the sea and eating fish and chips. Coastal and Nautical Wallpaper help bring these memories to life in our homes. So when it's dark and miserable outside during the winter months, you can retreat to your bathroom, take a long soak in the tub and bask in the joy that the summer months bring. The Somerset Stripes bring the freedom and freshness of summer to your home, with a wink to seaside deck chair colours, bottling that feeling of summer all year round.
These seaside stripes are continued in the Kelp Forest Seaweed wallpaper. The design of the Deep Blue Sea colourway makes the bathroom feel dramatic yet decadent, incorporating the deep jewel tones of the sea in a maximalist way.
4. They Inject Fun Colour and Pattern Into Any Space
Embracing the coastal trend is a great way to have fun with your interior. Iconic coastal patterns such as shells and stripes work together harmoniously for a decor that is very obviously seaside-inspired. The key to keeping coastal patterns clashing balanced is to keep to the same colour palette, whether that's calming greens, blues or pink. I just love how well the Aphrodite wallpaper in Sea Green complements the green Somerset Stripes, the two wallpapers are just a match made in heaven. 
I hope I've managed to convince you that  Coastal and Nautical Wallpaper aren't just for seaside homes! If I have, you can shop for the wallpapers mentioned, and a selection of other beachy designs below.