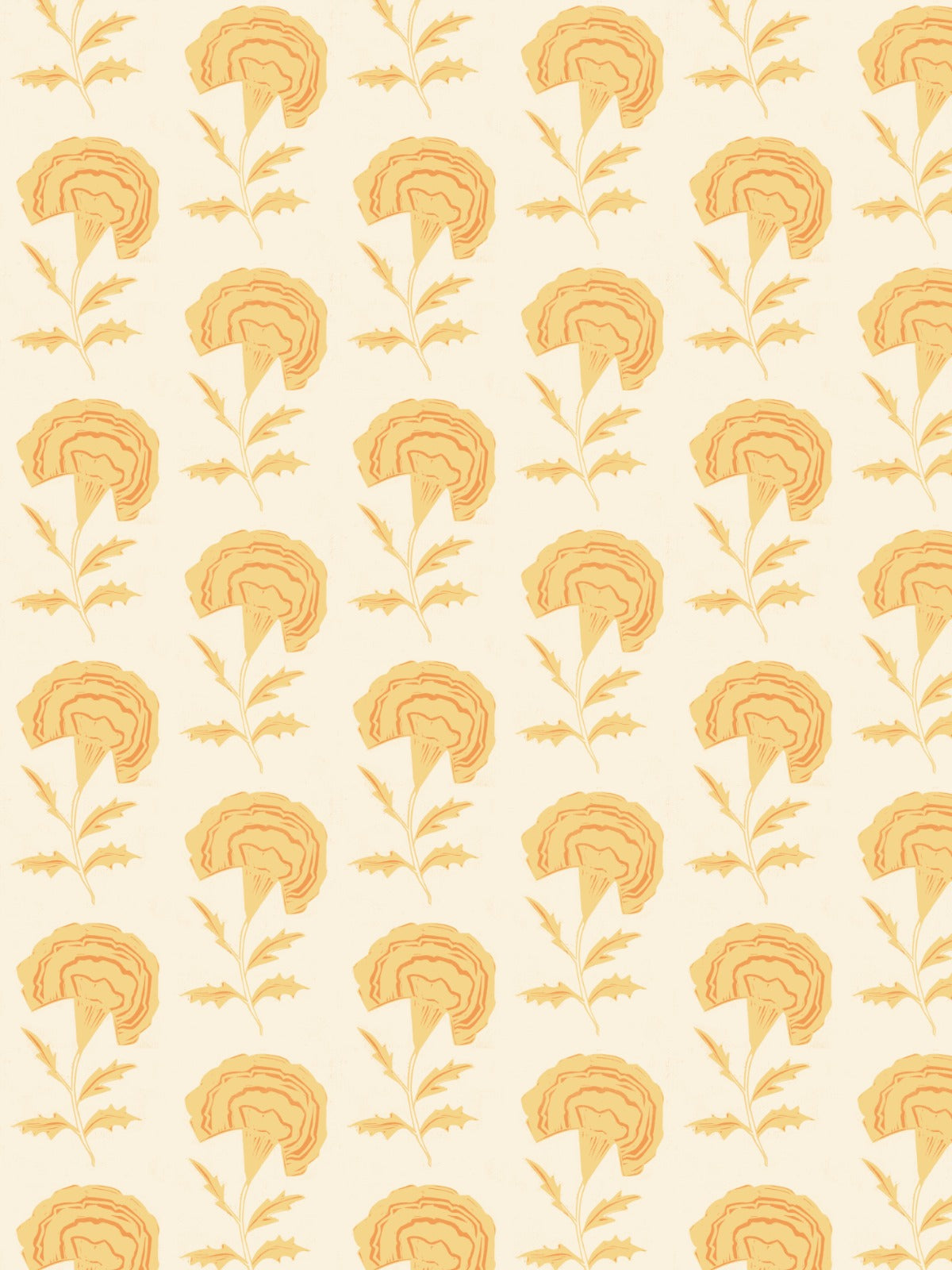 Yellow Wallpaper to uplift your mood
If you had to think of a colour that brings you joy, I have no doubt that yellow would be high on the list. Associated with energy, optimism and cheerfulness, it's no wonder we're seeing more and more people championing this sunshine hue. From pastel yellow wallpaper and bright marigold patterns, to yellow peacocks and golden tigers, I have yellow wallpaper that will energise your interior. 
Why Choose Yellow Wallpaper?
You know the warm feeling you experience when you see a golden yellow sunset, or a garden full of marigolds? It's that emotive, human reaction that makes bringing the high-energy hue into your home a simple way to uplift your mood.
As well as yellow's ability to raise a smile, the shade has been shown to have many wellbeing benefits. Colour psychology tells us that yellow has the power to destress and rebalance, something we all need in this fast-paced and often disruptive world. Just sitting in a space that incorporates yellow offers the same warmth we experience from basking in the sun.
How To Style Yellow Wallpaper
A friendly warning: as with most good things, there is such a thing as too much yellow! An excessive amount of yellow in any interior could over-stimulate the senses and bring the opposite of calm and balance! That's why I recommend styling yellow in joyful doses, whether that's alone or paired with bold colour and pattern.
I love the Marigold Design in Indian Sunrise, a wallpaper that injects positivity into any space. It's not just the colour of this design that uplifts your mood, Marigolds symbolise positive emotions and energy, and are commonly referred to as the 'herb of the sun'. The design is fresh and light enough to use on all the walls, so be free and pair it with maximalist floral fabrics in bold colours for an amazing pattern clash.
Yellow is a great focal colour that enlivens any space, but the golden hue is just as powerful when coupled with fiery shades.
The Tibetan Tiger Wallpaper in Burnt Orange embraces this colour palette, bringing a fierceness and strength to the tiger's energising yellow body. I love how the uplifting shade complements red and rust tones for a cosier feel that's perfect for bedrooms. I suggest inviting this golden tiger into any space you want to feel powerful, yet calm. 
Which Rooms Are Best For Yellow Wallpaper?
Yellow is great for any space you want to feel uplifted. Think of rooms you spend a lot of time in first thing in the morning or during the day; essentially the moments when you need that positive energy the most. I'd suggest kitchens, home office spaces and garden rooms, but feel free to inject a little sunshine into any room you feel needs a sprinkling of joy. 
I hope this has given you some ideas on how you can bring shades of yellow into your home. You can shop for the wallpapers mentioned, and a selection of other sunny yellow designs below.