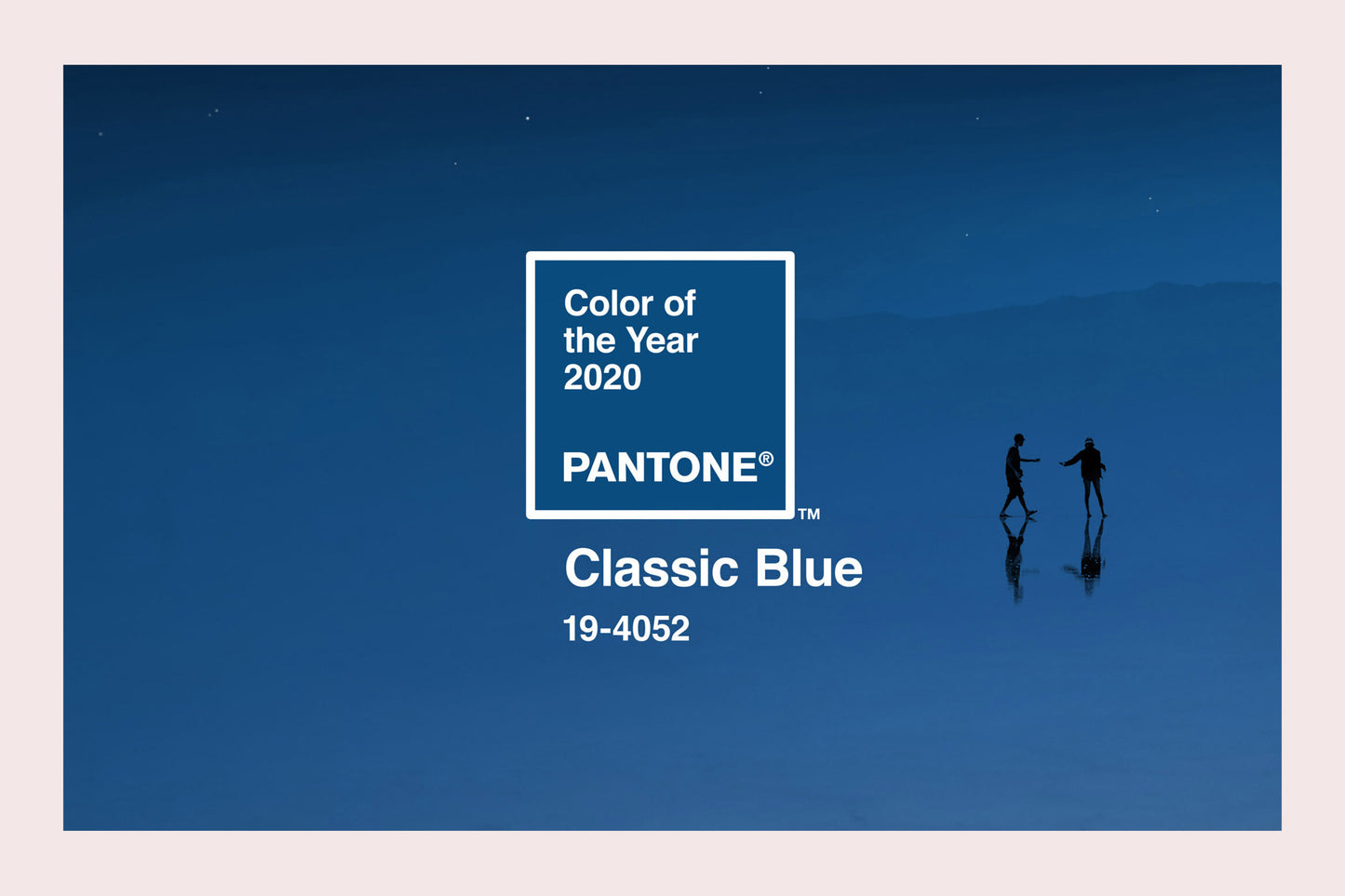 As we roar into the '20s a new decade comes new interior trends, pattern is IN which makes a pattern designer very happy!
At the end of last year, I started to redecorate my home, I've lived here for nearly 4 years and it needed a bit of a revamp. I hung the Chattering of Choughs wallpaper in Deco Blue in the bedroom and the Climbing Vine in Beryl and Porcelain in the living room. This month I am adding the finishing touches such as changing the lighting and painting the interior doors to match the wallpaper, all will be revealed once completed. While researching the trends for 2020 I am bang on trend, without meaning to be.

Firstly, being off trend and sticking to what makes you happy and showing off your personality is what we are going to see more of in 2020. Everyone is tired of seeing the same thing, so design your home any way you want! Design is what makes you happy and tells your story. Off trend is On trend.
Brown Furniture
I have had a love of old furniture, since forever. My dad being an upholsterer I was surrounded by wonderful pieces of antiques that people were getting reupholstered and repurposing rather than buying new. 
I shop for antique furniture as it is sustainable, better made, sometimes cheaper and I like objects that come with a story. Brown furniture is on trend for this decade, so best to shop on eBay now before the prices skyrocket! I love to mix and match styles and eras and by buying 2
nd
hand it makes your home individual.
I
ndividuality 
Being unique and individual is the trend of the 20's and this decade is all about maximalism. Which is pretty good for me and my wallpaper! Maximalism is a growing fashion and is all about layering pattern with pattern and colour. The best part about this style is that you can mix and match items as it is not about perfection. Everything can have its place!
For me maximalism has never gone away as true maximalism is another take on the English Country Style, I grew up in a quintessentially English cottage in Devon with William Morris wallpaper and any free space filled with trinkets, antiques and ornaments. I love maximalism because you can't mess it up and it is about comfort! "More is more and less is a bore" Iris Apfel.

Other trends for 2020
- BLUE!
The 2020 Pantone colour is called Classic Blue, It's clean and elegant but it's also uplifting and easy to use in your home. See my previous blog on blue here
- Chintz is back. Traditional pattern on a light background looks fabulous with contemporary pieces. 
- We are seeing a lifestyle swing towards staying in rather than going out and this has been reflected in our homes. We are increasingly looking to create relaxed, smart bar areas at home. 
-Curved sofas and high-back armchairs in gorgeous rich velvets
-Scalloped Edges
 -Bold monochromatic colours
- Dark painted interior doors.
- The ceiling as the fifth wall. Paint it, wallpaper it utilise it!
- Single pattern. What could be better and incite more drama than a room covered in a single pattern? From the walls to the sofa to the ceiling!
- Fun bathroom design. Experimental, fun bold patterned bathrooms.
- Real plants
- PATTERN I have said it a few times already but pattern is IN! Pattern, especially layered patterns are going to be huge this decade and the best thing about this is that there are NO rules.
 Happy New Year and Happy decorating