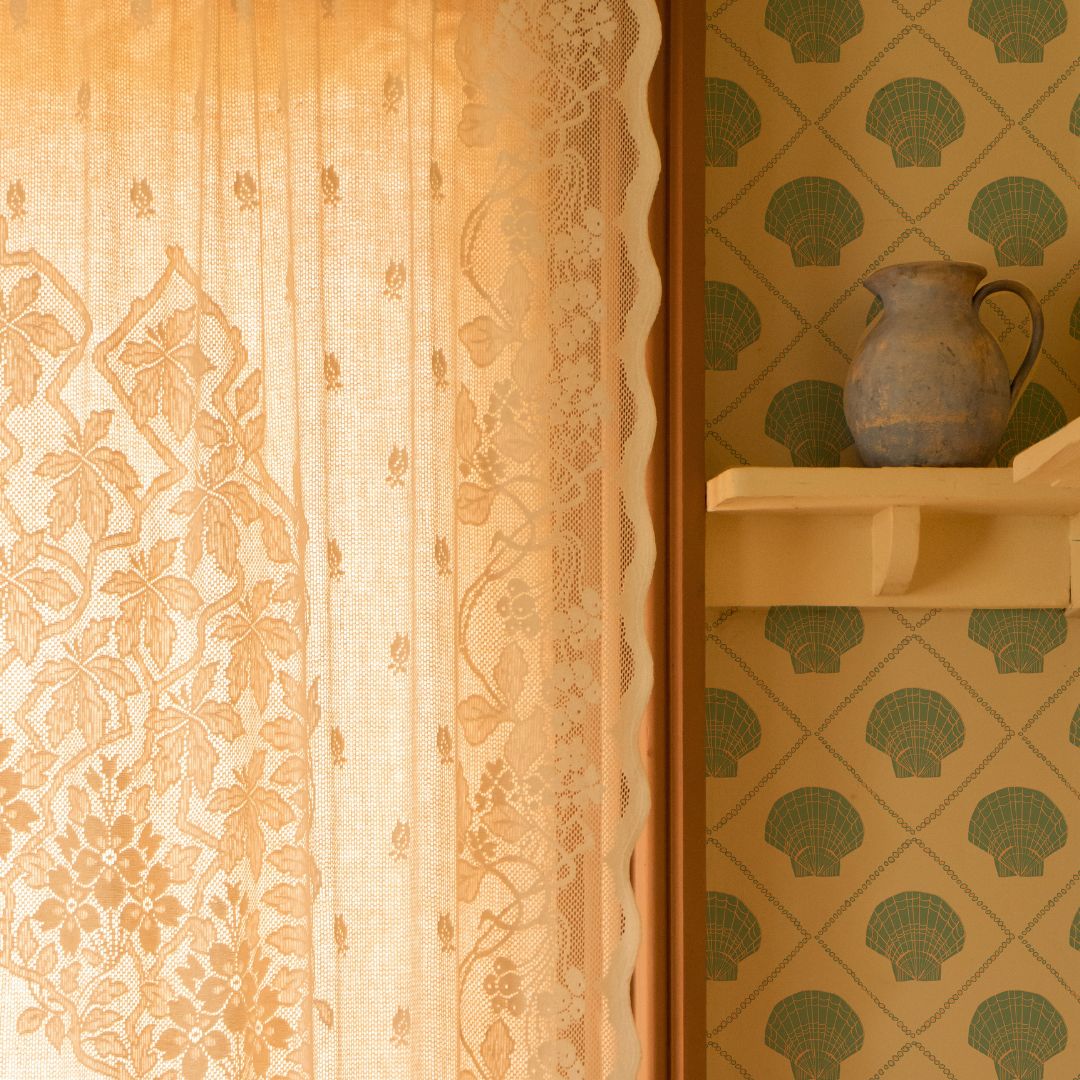 Can you wallpaper a bathroom?
Can you wallpaper a bathroom? It is the most frequent question I get asked.
Wallpapering adds a touch of playfulness and elegance to a space, but can you wallpaper a bathroom?  The answer is a great big YES for the majority of bathrooms. I personally LOVE wallpaper in the bathroom, especially the downstairs loo. It is the perfect room to go wild in and pop a smile on your guests' faces when they powder their nose. 
For a small percentage of bathrooms, if your bathroom is super humid and never dries, it may be best to get better ventilation or opt for vinyl paper.
How do I know if my bathroom is too humid?
Walls feel moist hours after you shower
If you answer yes to most or all of these, then it may be best to opt for vinyl paper. 
Top Tip: order a sample or two, paste on your bathroom walls for a week. If it sticks and doesn't bubble, you are well on the way to walls of wonder.
Wallpaper durability in a bathroom
People worry about the durability and practicality of wallpaper, whilst our wallpapers are suited to most environments, applications in bathrooms and kitchens may influence your choice of base paper. We recommend coated papers for such situations if you would like to have a design on this substrate please drop me an email, I can also print onto vinyl. 
Another option and a decorators' secret weapon is to apply wallpaper varnish such as POLYVINE decorators' varnish. It is important to test before application as it may affect the wallpaper colour. I love the dead flat finish as you can hardly see it, it also comes in satin and gloss.
Wallpaper in a bathroom and tiles are a match made in heaven and it's a good idea to use tiles in areas likely to get splashed - so behind the bath, shower and sink. 
Another great idea is to have panelling or tiles on the bottom half of the bathroom walls and wallpaper on the upper half this contrast is perfect for bathrooms. 
Wallpaper is a good idea, especially in the bathroom. Embrace your love of colour and pattern and live a life less ordinary with wallpaper.